Food Tasting Trip in Transylvania's Countryside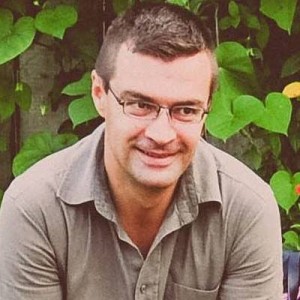 With: Cristian

2
Mărginime & Cindrel Mountains around Sibiu = the most delicious food in Transylvania from local, home-growing producers with fascinating stories and traditions. Let's visit these charming villages to discover the rural-inspired gastronomy of Transylvania, taste typical dishes with delicious and organic products and meet the locals making them!
---
What you need to know about this food tour in Transylvania countryside:

A private day trip starting from Sibiu available all year round. Minimum booking required for 2 people. Duration about 8-10 hours
Included: transport, food tasting (locally sourced from villagers), traditional drinks and my witty and funny English comments about Romania
You will visit 4 villages, meet local producers and villagers, enjoy 4 delicious food tastings with various seasonal products specific to Transylvanian cuisine and try the Romanian traditional drink - tuica!
You will visit villagers' homes and workshops, see how they live and work - responsible travel at its best!
You'll also receive five old cooking recipes, a handcrafted local souvenir and a tourist map of Sibiu county

Additional information

Depending on weather conditions, please bring a rain coat and wear appropriate shoes as our tour takes places mainly outdoors.

Depending on season, the exact route can be altered and food tastings will vary according to seasons and availability of products.
---
Moments to expect in this food tour in Transylvania:
The villages around Sibiu: Cristian and Sibiel

We will start our trip with a visit to the fortified church of Cristian where we will also taste a very local Romanian product hard to explain in words but made out of natural pork fat, aged in paprika with red onions and delicious bread. Very tasty, you'll see. You'll learn how the surrounding areas influenced local cuisine and talk about the Romanian gastronomical mosaic during our walk through the village of Sibiel.
We will then taste some New Transylvanian Cuisine recipes: locally sourced appetisers and a sauce of local herbs in a refurbished barn - where you also get the chance to roll your own pancakes, and then eat them!

More villages around Sibiu: Rășinari and Cisnădioara

In Cisnadioara we will experience a traditional lunch at a local family where you also get to taste various specialities of cheese and the Romanian traditional spirit - tuica or palinca! We will then taste the most well-known desert of Cisnădioara: the Hanklich cake, together with the first Transylvanian wine brought by the Cistercian monks in the 12th century.

Enjoy the Transylvania countryisde

After this tasty introduction in our local cuisine, you can relax in the orchard, enjoy the view and read about 200 years old local recipes. Did I mention that Sibiu has been named the 2019 European Gastronomy Capital?
Location details
Starting point:

Sibiu (to be agreed)

Nearest airport:

Sibiu or Cluj International

Nearest train station:

Sibiu

Landscape:

Countryside, hills
Reviews from travellers James F. on 22.03.2018
Romanian Friend was very responsive with answers to our questions and and helpful with our booking. The Food Tasting tour was great. We stopped at 2 rural homes, 1 for dinner and 1 for cheese and wine. Food was very good and it was obvious the cooks were proud of their work. A great experience!
Other tours nearby

Subscribe to our Romanian quarterly magazine
4 times a year we prepare a newsletter with local stories, places and our special insights about Romanian culture and local life that will inspire you to visit our country and have an authentic local experience. Would you like to get it?