Stay in a Local Village House in Transylvania & Learn to Make Cheese!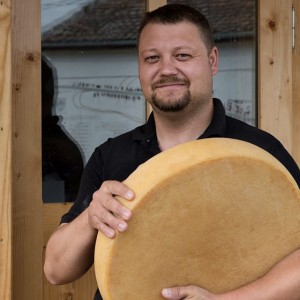 With: Istvan

1
Have you ever wondered what life is like in Transylvania? You can find out: come stay in a charming, traditional village house in the peaceful village of Cund, heart of Transylvania, where life still is as it was decades ago! Disconnect, relax, enjoy nature, eat delicious local food and... learn how to make cheese in my little workshop! What better way to discover the rural culture of Romania?
---
What you need to know about this Transylvania house rental:

This experience includes 1 night of accommodation in a restored village house in Transylvania and a cheese making workshop. Required booking for 2 people
Included: delicious cheese brunch with local food from the villagers & breakfast with local products: fresh eggs, yogurt, bread, milk and our delicious jam
Not included: other meals and transport to Cund (but we can help you with advice on how to get there)
Numerous pathways and hikes available in the nearby area
The house is well equipped, spacious and private, just for you and some local friendly animals

Additional information

The house provides essentials, a washer, wi-fi internet (if you really need it) and heating. Private bathroom with shower.

As Cund does not have a train station, the easiest way to get here is to rent a car from neighbouring Cluj, Targu Mures, Sibiu or Sighisoara, all of which have a train station. Sighisoara is only 30 km away and you can hire a taxi to get you here. We can offer more help, just ask us.

Other places to eat nearby available.
---
Moments to expect during your stay in this Transylvania village house:
Meet our lovely ladies

Every morning we take our cows in the open fields around Cund and ask for their milk. We leave the village and visit our ladies on the pasture to collect that great white liquid needed for cheesemaking! Don't worry, they are very friendly and you can learn how milking is done - by hand!

Time for some cheesemaking!

Once we have all the ingredients, I'll take you to my workshop and show you the basic cheesemaking techniques: warming, coagulating, cutting the curd and pressing the cheese. I'll tell you about different tastes, how to smoke your cheese, add other ingredients and make your own at home.

Finally - time for the cheese eating-brunch

Once we are done, together with other villagers and their products, we will organise a delicious outdoor meal with some of our local specialties: other cheese types, delicious vegetables and the traditional Romanian drink - tuica!

Your charming traditional little Transylvanian house

You'll stay in a carefully restored traditional house, with private bathroom, linings, kitchen and everything else needed to make your stay pleasant.
Cancelation & refund policy
Easy
Sends us or the guide an email 24h before the tour informing us you can't make it and you'll get a full refund of your payment, no questions asked.
Location details
Starting point:

Cund

Nearest airport:

Sibiu or Cluj International

Nearest train station:

Sighisoara

Landscape:

Hills
Reviews from travellers Cristina N. on 08.06.2018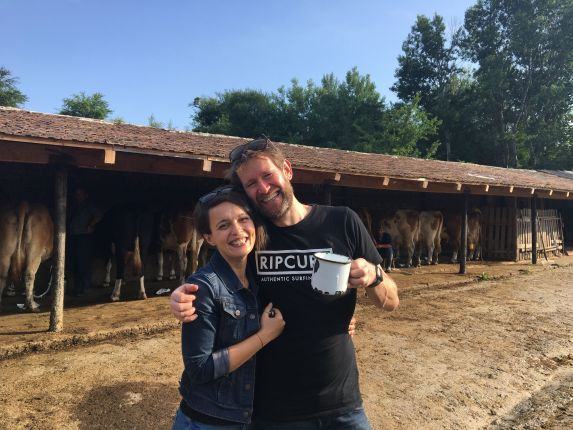 We loved this experience! The house stayed in was what we imagine heaven feels like - peace, quiet, nature, green all over. Istvan's sister was with us throughout the experience and she was a lovely host. The cheese making experience was as authentic as one can desire and we had tons of fun participating! Cund is a lovingly remote and peaceful village and our only regret is that we didn't stay longer. We will definitely be coming back - thanks Romanian Friend!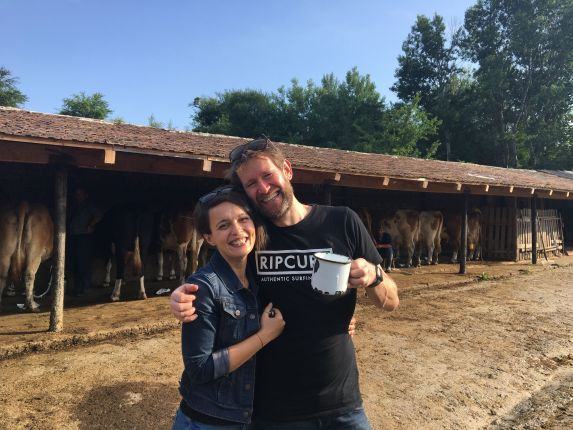 Other tours nearby

Subscribe to our Romanian quarterly magazine
4 times a year we prepare a newsletter with local stories, places and our special insights about Romanian culture and local life that will inspire you to visit our country and have an authentic local experience. Would you like to get it?