Whether you're a cinephile, looking for something new or curious about Romanian culture, we put together a list of the best Romanian movies and award-winning films from the last 20 years. These will give you a glimpse into Romanian society, values and core beliefs as well as people's lives.
I'm pretty confident you'll be impressed by their raw authenticity. I was too!
Bonus: you can watch these popular Romanian movies on streaming services like Netflix, HBO Go, Amazon Prime, with English subtitles.
I don't know about you but for me watching 'local movies' is a great way to get to the heart of a country, the main themes and challenges in peoples' lives.
Sadly, Romania is an undiscovered tourism destination and most people don't know much about our country beyond Hollywood tales of vampires in Transylvania.

But in the last two decades the new wave of Romanian directors have produced a series of award-winning movies recognised at Cannes or Berlin film festivals . And feature vampires :)
That's why we're doing our best to promote authentic Romanian people, places and culture. We've got all tastes covered in this list of films: from historical movies and dark comedies, to award-winning dramas by the best Romanian directors and colorful documentaries to help you explore our country from far away.
So who's recommendations would you trust? Of someone who put together a list without knowing anything about our culture - or of locals? :)
So, buckle up for an exciting ride through Romania's cinematic wonders!
We start our list with one of the best Romanian movies you can watch


4 Months, 3 Weeks and 2 Days
With praised movies and numerous awards, including Best Screenplay and Best Director at the 2012 and 2016 editions of the Cannes Film Festival, Cristian Mungiu is an emblematic filmmaker in Romanian cinema.
4 Months, 3 Weeks and 2 Days is considered one of his best movies and the movie as one of the most representative for the Romanian new wave of cinematography that started around mid 2000s.
The movie takes place in 1987, during the years of the Romanian communist regime and tells the true story of countless women who lived in Romania at the time, when the abortion methods were highly unsafe and unsanitary, resulting in hundreds of thousands of deaths due to unwanted pregnancy.
The plot follows Otilia and Gabita, roommates and best friends. The latter becomes pregnant, and because of Decree 770 in Romania, which prohibited abortion, the only way out of the situation was through an illegal abortion.
The film portrays the women´s distressing and frustrating experience supported by the authoritarian regime, and it is a ferocious, unsentimental production according to the New York Times. It won three awards, including the Palme d´Or.
Anamaria Marinca and Laura Vasiliu who play the main characters are considered to be among the most talented Romanian actors of the new generation.
You can watch this movie on Netflix, Prime Video, and Apple TV.
Beyond the Hills
Cristian Mungiu is considered one of the best Romanian directors and that's why our list begins with two of his best movies. Beyond the Hills is a 2012 drama also based on a true story. The source of inspiration was a criminal case from 2005 when Maricica Irina Cornici, a mentally ill young nun, was killed during an exorcism performed by a priest.
The story centers around two orphaned young women, one finding refuge in a Orthodox Romanian church and the other working in Germany.
It is a movie about lesbianism, religious faith, dread of sorrow, and the antiquated social and religious beliefs in Romanian society that lead to harmful solutions, in this case, exorcism. This combination of themes is what makes it one of the best Romanian films in my opinion.
Watch online on different streaming platforms including Prime Video and Apple TV, this Romanian film contains a powerful message superbly delivered by one of Romania's most praised filmmakers.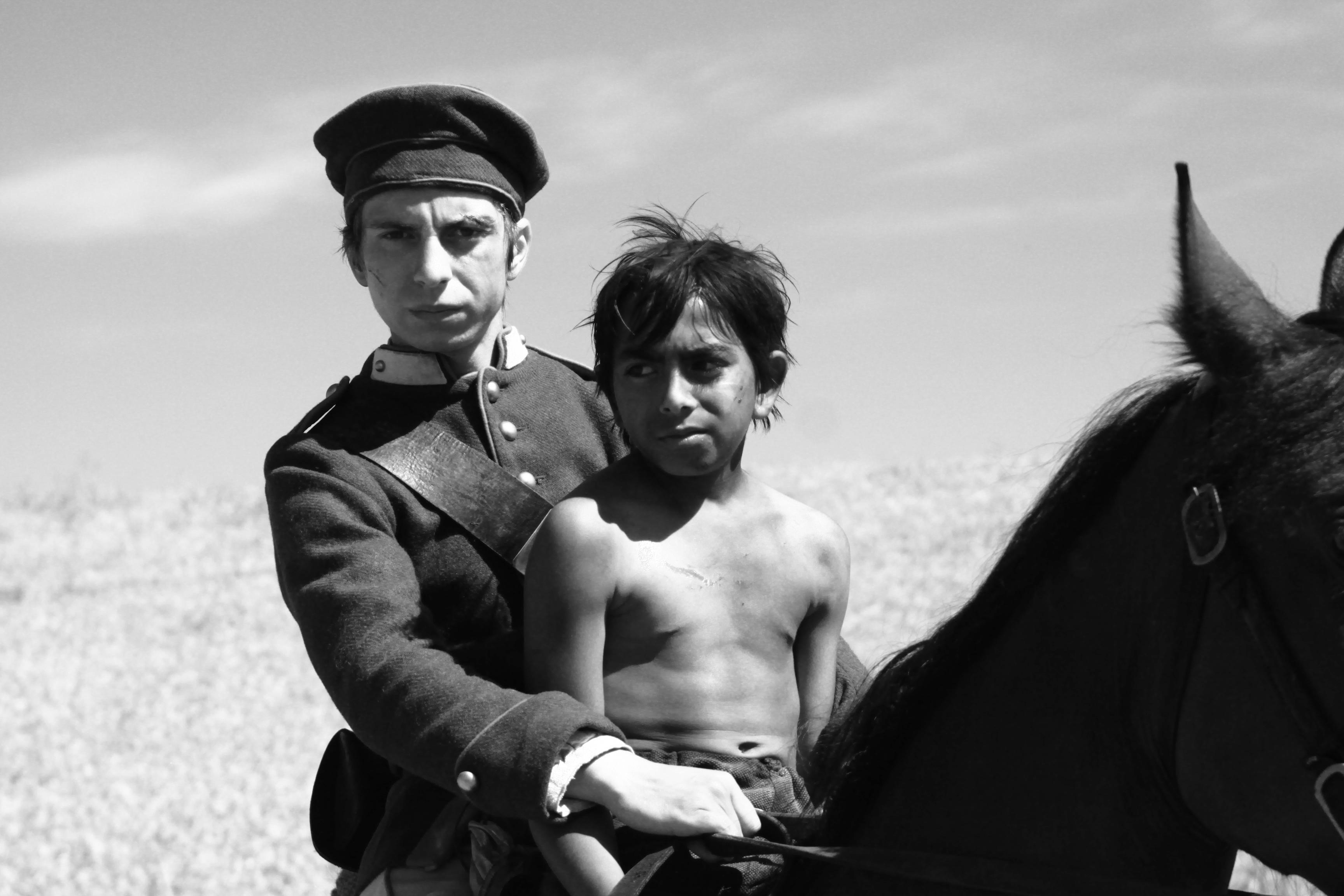 Aferim!
Radu Jude is the director of one the most awarded Romanian short films The Tube with a Hat which you can find on YouTube.
This popular Romanian movie Aferim! (2015) is a portrait of late-feudal Europe and the enslavement of the Roma people in 19th-century Romania.
Also called rroma (or the derogatory gypsy term), the rromas are a heavily discriminated ethnic minority living in various countries across Central, South and Eastern Europe. Their traditional culture combined with a lack of education and fair economic opportunities has led many of them to resort to petty thefts which reinforced the cycle of discrimination.
And because of the similarity between 'roma' and 'romanians' - when ethnic rroma people with Romanian citizenship commit crimes (particularly after they emigrated in Western Europe in the 2000s), unaware (or ignorant) people believed that all Romanians are rroma.
Which is obviously not true and disrespectful to both cultures and people.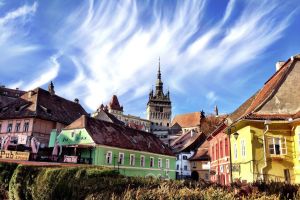 See details
On this tour you'll visit a typical Roma family and learn more about their culture

That's why this movie was a bold, courageous piece of art even for the Romanian cinema and audiences.
The plot focuses on Constandin, a police officer hired by a boyar to find and return Carafin, a gypsy slave, played by Toma Cuzin. The story is compelling, and so is the dialogue itself, based on the works of several famous Romanian authors, including Anton Pann, Ion Creanga, and Nicolae Filimon.
The film snagged the Silver Bear for Best Director at the Berlinale, the Guardian praised the production, particularly for the way it managed to blend full-frontal historical horror with humorous aspects, and The New York Times called it an Oscar contender. We particularly appreciated how it portrays the immoral legacy from the 19th century in Eastern Europe of using humorous misanthropy.


Child's Pose
Having a dark sense of humor is a defining feature for a nation with a troubled, difficult history such as ours. And our writers and directors don't lack their funny, dark perspectives on life.
Directed by Calin Peter Netzer and released in 2013, Child's Pose is a representative dark comedy that satirizes Romanian elites. It also emphasizes negative aspects of society, such as corruption, bribing, and the parent-child bond, especially one that morphs into becoming an unhealthy relationship.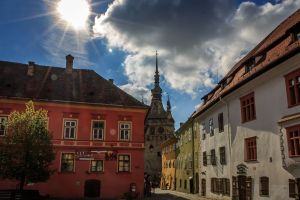 See details
The plot follows the events unfolding after a car accident and the struggles of a rich, powerful and corrupt woman to buy her son out of a hit-and-run conviction. This situation was not uncommon in the 90s and early 2000s when corruption in the criminal justice system was a serious problem in Romanian society - but not anymore!
So if the plot and dark humor aspect piqued your interest, you can stream Child's Pose on Netflix.

A dark comedy about a serious topic worth watching


The Death of Mr. Lazarescu
Directed by Cristi Puiu, another acclaimed local film director part of the Romanian new wave of cinema, The Death of Mr. Lazarescu was released in 2005 and is, as its name suggests, a portrait of death not as a single moment but as a process.
It presents the experience of an aging man carried from one hospital to another while nobody agrees on a diagnostic and refuses to operate him.
Despite the grim topic, this top Romanian movie is an unexpectedly funny drama highlighting how Romanian society views death and acts around it. If you're curious, you can stream it on MUBI.

The Whistlers
The 2019 crime thriller directed by Corneliu Porumboiu and known as La Gomera in Spanish was selected for the Best International Feature Film at the 92nd Academy Awards.
It follows Zsolt, a corrupt businessman, and Cristi, an inspector who plays both sides of the law and joins forces with Gilda, Zsolt's mistress. They will travel to the Spanish island of La Gomera to learn el silbo, a whistled language, that will help him in a heist with high stakes. The movie is filled with twists and turns in situations and you can stream it on Prime Video.


12:08 East of Bucharest
Released in 2006, 12:08 East of Bucharest is a comic drama about the influence TV shows can have on a small town in Romania 16 years after the 1989 Romanian revolution.
The revolution that overthrew the communist regime was the only violent one in Eastern Europe. There were over 1,000 deaths and thousands injured as forces loyal to the regime used diversionary tactics to create panic. As the people responsible were never brought to justice, there is a lingering trauma in Romanian society on the topic.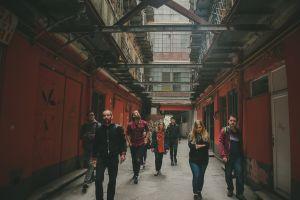 Start from: Piata Romana (Romana Square)
See details
In the movie, Virgil Jderescu is the director of the local television who wants to create a broadcast to answer a fundamental question: did the 1989 Revolution happen in his town, and are the inhabitants still trapped in the communist era?
Directed by Corneliu Porumboiu, this grimly funny movie offers a retrospective on the 1989 Romanian revolution received the Caméra d'Or at the Cannes Film Festival, and you can watch it on Netflix.

Based on a true story, this Romanian movie shows a humorous yet common theme in our country


California Dreamin'
This 2007 war film directed by Cristian Nemescu won the Un Certain Regard Prix at the Cannes film forum making it one of the top movies in Romania.
It is an entertaining satire of how people in Eastern Europe see the american dream as well as the relationship between Romania and the United States. You can say it's a weird mix of American-Romanian cultural society :)
The plot is based on a true story that tool place during the 1999 NATO bombing of Yugoslavia. A NATO train with American military equipment and guarded by American soldiers was stopped for four days in a village in Oltenia due to irregularities in its customs papers.
Even if the train had authorization to pass from the Romanian Prime Minister! This is such a common theme in Romanian society: an absurd bureaucracy supported by narrow-minded people who take their role too seriously. If you ever visit Romania you can ask locals about this to hear more stories - it will be a great conversation starter :)
Sadly, Cristian Nemescu died in a car accident shortly after completing his work of art. But California Dreamin' still tells its story. You can watch Armand Assante as Captain Doug Jones and the rest of the crew find their way in Eastern Europe on Amazon.


Tuesday, After Christmas
Released in 2010 and directed and written by Radu Muntean, a central figure of the realist and minimalist new Romanian wave cinema Tuesday, After Christmas is a love and infidelity story, focusing its action around the Christmas festivities.
Local context: Christmas in Romania is not just a major holiday in our country but a 3-week marathon with lots of festivities, traditions and endless social visits.
Maria Popistasu plays Raluca, an orthodontist who has an affair with Paul, a married man and a father who works as a banker in Bucharest. As the holiday season begins, this movie creates a lot of humorous situations and subtle irony around a common theme among young people.
What we loved most is that the movie sets aside any moral judgment about this love story, which is unusual for Romanian society and therefore highly educational. It also won a Golden Owl Award at the Leeds International Film Festival, and is available to watch on Netflix. Enjoy!


Police, Adjective
This 2009 drama, directed by Corneliu Porumboiu, is set in post-communist Romania and focuses on the deep, moral incertitude that appears in a society transitioning from communist values and politics (where you're told what to do and think) to a Western, liberal society.
The movie has the famed Dragos Bucur playing the main character and it centers around an investigation surrounding a young man accused of smoking hashish. For context - people in Romania have very conservative views about drugs.
Cristi (Dragos Bucur) is a young police officer with a moral dilemma that could jeopardize his career. To see what happens in this Romanian movie, you'll need a MUBI or Amazon account to watch.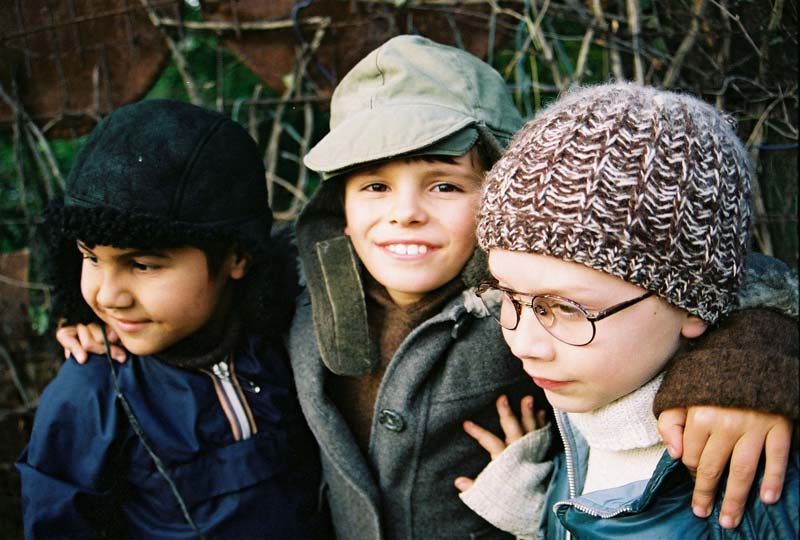 Life in the communist regime is a common theme in Romanian cinema


The Way I Spent the End of the World
I always recommend this movie to those wondering what was life in Romania like before 1989. It's one of the best Romanian movies I've watched to depict those times, as much as I could learn about them from my parents, grandparents and history books.
It portrays the struggles of people who ambitiously try to feel the joys of growing up while dealing with one of the strictest dictatorships in Eastern Europe.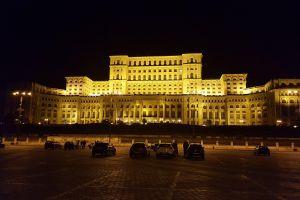 See details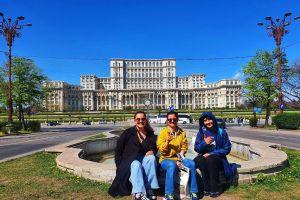 Start from: Revolution Square next to the Rebirth Memorial (The patatoe)
See details
The plot focuses on the lives of two siblings as they go through life during the last days of the regimen. The 17-year-old Eva plans to escape Romania, and her 7-year-old brother Lalalilu and his friends volunteer to be part of a choir that will sing for Nicolae Ceausescu, believing this will provide them with an opportunity to assassinate him.
The Way I Spent the End of the World is a beautiful story about how people who lived during the Romanian communist regime aspired for freedom. The only thing you need to enjoy this movie is a Mubi account.


Marita
Marita premiered in 2017 at the Karlovy Vary Film Festival in the Czech Republic. It is Cristi Iftemie's first feature-length film, a beautiful road movie about alienation and marital issues, and it won the FEDEORA jury award in the East of West section of the Karlovy Vary Film Festival.
The film showcases a road trip from Transylvania to Moldova, but also an excursion inside the main character's mind with all his complexities, starring Alexandru Potocean, one of the best actors of the new films wave.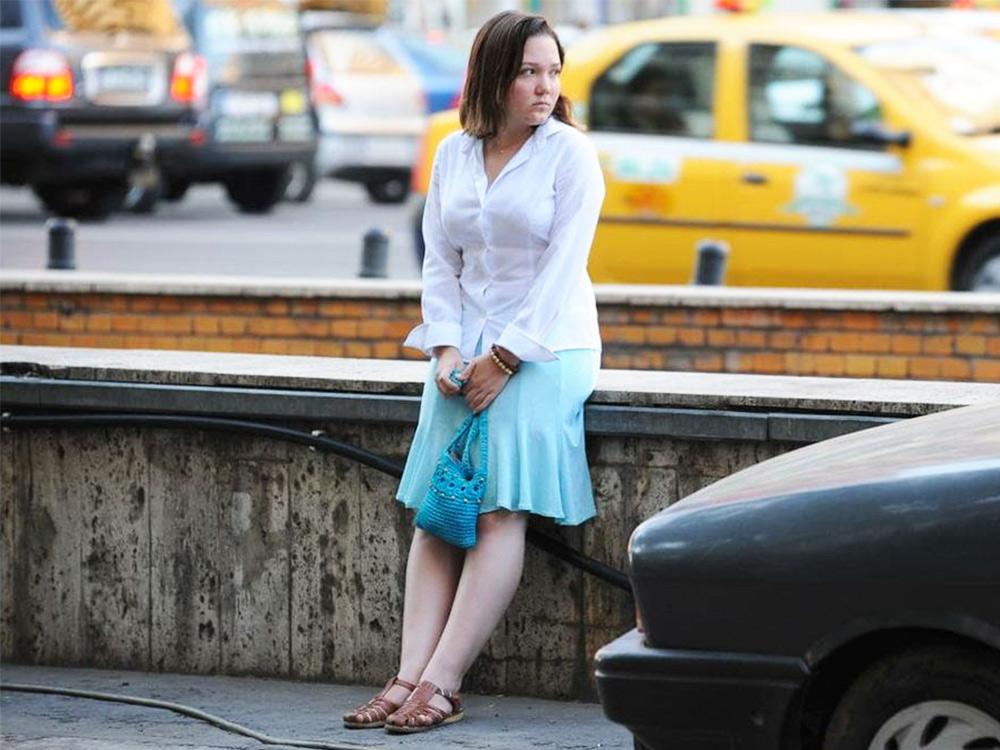 The main character of this movie did an amazing job
The Happiest Girl in the World
Directed by Radu Jude, known for his best short film and the already mentioned Aferim! this 2009 film follows Delia, the main character and a young actress who travels to Bucharest with her parents to appear in an TV ad.
She is supposed to collect a car she won after participating in a contest organized by a soft drinks company. These were very popular in Romania of the early 2000s and people went crazy about them.
The movie is a dazzling representation of the modern obsession with celebrity, society's greed showing up in your family, and the emptiness of advertising - all enhanced by a brilliant cast. Watch it on Mubi.


Closer to the Moon
An American-Romanian comedy-drama released in 2013 and directed by Nae Caranfil, Closer to the Moon is set in Communist Romania in 1958 and focuses on a group of Jewish communists planning a heist on the National Bank of Romania while convincing everyone at the scene of the crime think they're shooting a movie.
It's an ingenious, charming comic heist movie with a gorgeous cast and plot twists, and it is based on the real story of a group of Jewish friends and former Resistance members who planned to rob a bank. We loved it!

The Romanian mountains are called Europe's last wilderness reserve


Documentaries about Romania
A celebration of Romania's natural and cultural heritage, Wild Carpathia is presented by renowned and award-winning documentarian Charlie Oatley. He explores the Carpathian mountains, showcasing breathtaking landscapes, wildlife, and the fragility of the little remaining wilderness.
The travel documentary is compelling, offers captivating images and information and featuring artisans, artists, environmentalists, and supporters of Romania like King Charles.
It is available for free viewing on YouTube, and if it's the first time you see images of Romania, get ready to be mesmerized!


Created by Dan Dinu (our country's most famous wildlife photographer), Cosmin Dumitrache and Mihai Chirilov (our country's top movie critic), Wild Romania is visual poetry and the result of more than a decade of capturing colors and moments across the country. The documentary premiered at TIFF the biggest Romanian film festival for films and received a standing ovation.
It surprises me with the colorful beauty of nature, biodiversity stories, and the remote regions featured.
Watching Wild Romania is like traveling from the Carpathian Mountains to the Danube Delta. The journey is mesmerising and wild, sprinkled with angry rivers, volcanic lakes, sharp ridges, and many spots where nature still rules and is untouched by human activity. This movie is a must-watch for nature and art lovers, and it's available on Mubi.


Untamed Romania is a British–Romanian nature documentary that gives the country a new look and impresses not only with the spectacular images of the Danube Delta, ancient forests, and cold mountain peaks but also with how it presents nature in all its magic, cruelty, and, at the same time fragility.
It is a celebration of natural beauty and diversity, and it won the award for best score at the NaturVision festival (Germany) and the silver trophy at the Deauville Green Awards (France) in the 'Fight and adaptation to climate change' category.
Romania's natural beauty is already known and praised beyond borders, but its culture and cuisine are less explored. Flavors of Romania does just that.
It gives people an insight into traditional Romanian food covering all the historic regions of our country. What I liked most about it is that it creates a context in which you can see how local geography, culture and history influenced the food habits and dishes presented.
The nine-episode documentary series was created by the British journalist Charlie Ottley, who also produced Wild Carpathia and who received the title of honorary citizen of Brasov. If you're not a foodie, watching this might turn you into one as you'll go on a culinary expedition that will leave you hungry after each episode.


More Romanian movies
When planning this article I realised there are more than 15 best Romanian movies I'd like to include in it. And it would be unfair to do otherwise since Romanian cinema has been very active, progressive, bold and critically acclaimed in the last two decades.
So if you're a cinephile and our suggestions opened your appetite for more, here's an extra couple of Romanian films you should consider:
The Oak: Follows Oana, the daughter of a former colonel of the Securitate, as she discovers her deceased father's dark past.
Men of Deeds: Premiered at the Sarajevo Film Festival, the movie focuses on a village policeman and a series of violent events.
The Rest is Silence: this is a fictional remake of the 1911 movie Romania's independence of the earliest Romanian movie director Grigore Brezianu and the financial tycoon Leon Popescu; the theme of Romanian independence became a national obsession in our complicated history and that's why this movie is great for history geeks
Niki and Flo: The first feature film of Lucian Pintilie centers around a retired army officer transiting from communism to democracy.
Graduation: Follows Romeo Aldea, a physician living in Transylvania whose daughter Eliza wants to study psychology in the UK.
The Paper Will Be Blue: A story about the confused night of 22-23 December 1989 at the peak of the Romanian revolution
Outbound: Directed by Bogdan George Apetri, the movie follows a young woman, played by Ana Ularu, who cannot escape the mistakes of her past.
R.M.N: With Marin Grigore as the leading role of a migrant worker, this production discusses human behavior in the face of an uncertain future.
Moromete Family: On the Edge of Time: A sequel to the 1987 classic, made by director Oana Giurgiu, about how a family deals with communism in Romania after World War II.
Cinema, mon amour: A documentary produced by Tudor Giurgiu that follows the life of Viktor Purice, a cinephile and cinema manager who struggles to preserve a cinema in a Romanian town.
Two Lottery Tickets: In a provincial Romanian town, three men in desperate need of money win the lottery but lose the winning ticket.
Intregalde: Three aid workers on a humanitarian mission arrive in a remote area of Transylvania to help the locals – a story about being a good samaritan and how things can go wrong.

***

So these are the movies that will show you the best of Romania cinema while also diving deep into Romanian culture and local life.
If I was to choose a favorite, it would be The Way I Spent the End of the World for the hopeful coming-of-age story and charming chronicle of the last moments of communism presented from the point of view of a child and his teenage sister.
But, as always with art and culture, beauty is in the eyes of the beholder.
So I invite you to grab your favorite snack, drink and check them out!
Elena