Are you planning a short trip in Bucharest and wondering what to visit, see and where to go out in 48 hours? Here's your answer: a 2 or 3 day city break in Bucharest is enough to see the city's top attractions and best sights, and even venture in lesser known areas to find the city's vibrant heart.
Bucharest is an up and coming destination that will surprise you if you choose to visit. Many travellers don't know what to expect when thinking of Romania's capital or rely on reviews that are several years old and no longer accurate. That's why discovering this city full of contrasts with its Balkan spirit, Oriental influences and Western-inspired culture will be a great travel experience!
Often overlooked because of its communist past, Bucharest offers an eclectic mix that will please any type of traveller. 'Old world' architecture on hidden streets mixed with communist megalomania landscaping, unique tourist attractions such as the Palace of Parliament or Village Museum, rich urban culture fuelled by young hip crowds, a nightlife like no other, a booming food scene hosted in Belle Epoque mansions – so many things to do and see it's hard to mention everything! You should also check out our complete guide for what to do in Bucharest!

A city break in Bucharest is one of the best things you can do in Romania - besides the city's popular attractions there are many day trips you can do to visit other parts of Romania such as the Brasov area with its many castles or the Danube Delta!
You might want to check our Bucharest practical guide for tourists for tips on how to navigate the city, Otopeni airport, getting taxis, safety and other things you should know.
Local tip: low-cost airlines Wizz Air, RyanAir or BlueAir fly to Bucharest for fares as low as €50 round trip!
So, let's take a look at some of the top places of interest that you should visit while on a short break to Bucharest:
The Palace of Parliament – a testament to Romanian communist times
Undoubtedly an iconic landmark of Bucharest, the Palace of Parliament is the largest administrative building in the world and a 'must-see' tourist attraction in Bucharest. Offering a glimpse into Romania's communist past, the massive building dubbed People's Palace is best admired from Constitution Square (front of building) or Izvor Park and is the most representative communist attraction in Bucharest. The megalomania on the outside is also present on the inside where the finest made-in-Romania materials and decorations were used. More info about this attraction sometimes called 'house of people' can be found on their official website.
Local insight: the building also houses the National Museum of Contemporary Art where besides modern art exhibitions and events you can also enjoy a drink with a splendid view of Bucharest on its outdoor terrace.
If you want to learn about Romania's communist past, the 1989 revolution that overthrew the regime and other communist-era landmarks such as Revolution Square (including the quirky rememberance monument), check out this communism tour of Bucharest. on which you will visit all of these sights, including the Palace of Parliament and Nicolae Ceausescu's private home, Vila Primaverii.
Old Town in Bucharest – a lively heart with hidden gems
Walking in the Old Town of Bucharest will definitely be on your 'to do' list during your visit. Located in the heart of the city and looking like a picture from an old book, the area offers plenty of sights. The heavy touristy area around Lipscani, Smardan and Selari Streets is filled with bars, cafes and restaurants bustling with activity during daytime. In the evening this area becomes the hotspot of Bucharest's nightlife.
There are many hidden gems to discover in the area while wandering in this area. Here are some of our favourite spots: Stavropoleus Church with its quiet, beautifully decorated garden, the ruins of Curtea Veche the seat of Wallachian rulers, Strada Franceza and Piata Sfantul Anton. There's also a statue of Vlad the Impaler supposedly the inspiration for Dracula to be found in the area!
You might be tempted to have a meal at Caru' cu Bere famous for its superb interiors and Romanian cuisine but you should know that the restaurant is the usual pit stop for large groups of tourists or independent travellers lured by TripAdvisor reviews. Instead, Romanian Friend recommends you check out City Grill, Hanu' lui Manuc or Lacrimi si Sfinti in St. Anton Square for delicious Romanian dishes enjoyed in an authentic local atmosphere. If food is on your list when you visit a new place then we highly recommend this tour of Bucharest traditional & street food which will take you from peasant platters to communist neighbourhoods and food markets!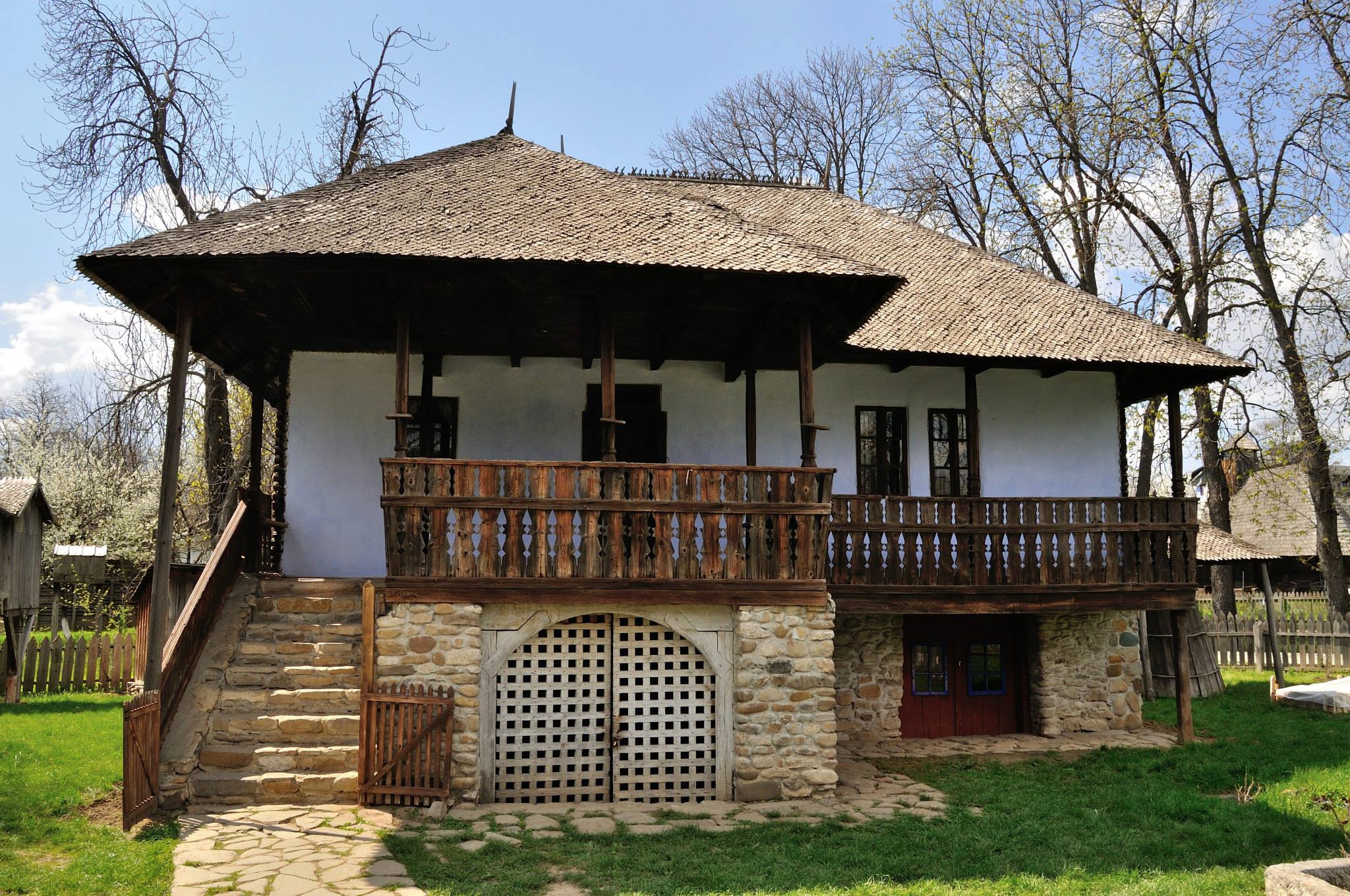 The Romanian Village Museum and Herestrau Park
Don't let the word "museum" be a turn-off because this is no ordinary attraction: Dimitrie Gusti National Village Museum is a collection of over 300 village houses, dependencies, churches or mills from various regions of Romania. Dating from 13th-19th century, some buildings can be visited inside while others only admired from the park-like alleys. This is Romania's most visited museum - why?
Because the Romanian village holds the spiritual essence of our people, culture and history. Besides getting a taste of what you will see when venturing outside major Romanian cities, visiting the Village Museum is the best introduction to Romanian culture. Check their official website and and soon you'll be planning on visiting the Romanian countryside - we can help with that too!
Two things you can do after your visit: explore the adjacent Herestrau Park the biggest park in Bucharest to admire its decorations, Rose Island and relax by the lake; or head to Piata Presei Libere for a mixed landscape of communist & western architecture and enjoy a lunch with a view at 18 Lounge sky bar.
Calea Victoriei – French air
Undoubtedly the most famous street in Bucharest, on Victory Avenue you can see the best sights of Bucharest and such as the National History Museum (which features a collection of golden bracelets from our Dacian ancestors), CEC Palace, Revolution Square, the National Art Museum (former Royal Palace), the Romanian Athenaeum and many splendid buildings representative for the 'Little Paris' period of Bucharest such as George Enescu Museum or Palatul Stirbey. Check out this walking guided tour of Bucharest if you want to learn more about the main landmarks in Bucharest's city centre.
There are many cafes, small bistros and hidden local hotspots to be found on Calea Victoriei, along with fancy hotels, high-street fashion and jewellery shops for those interested in shopping. You should also know that since Bucharest's top sights are scattered on a 20 km+ North-South route (including Calea Victoriei), one of the best ways to see more in less time in going on a bike tour of Bucharest - it's fun and healthy!
Catch your breath in Bucharest's (hidden) parks
Something else you probably didn't know about Bucharest: there are many green areas hidden from the busy city life. After so much walking and sightseeing, you're probably going to want to catch your breath. Depending on your location, there are plenty of parks to choose from.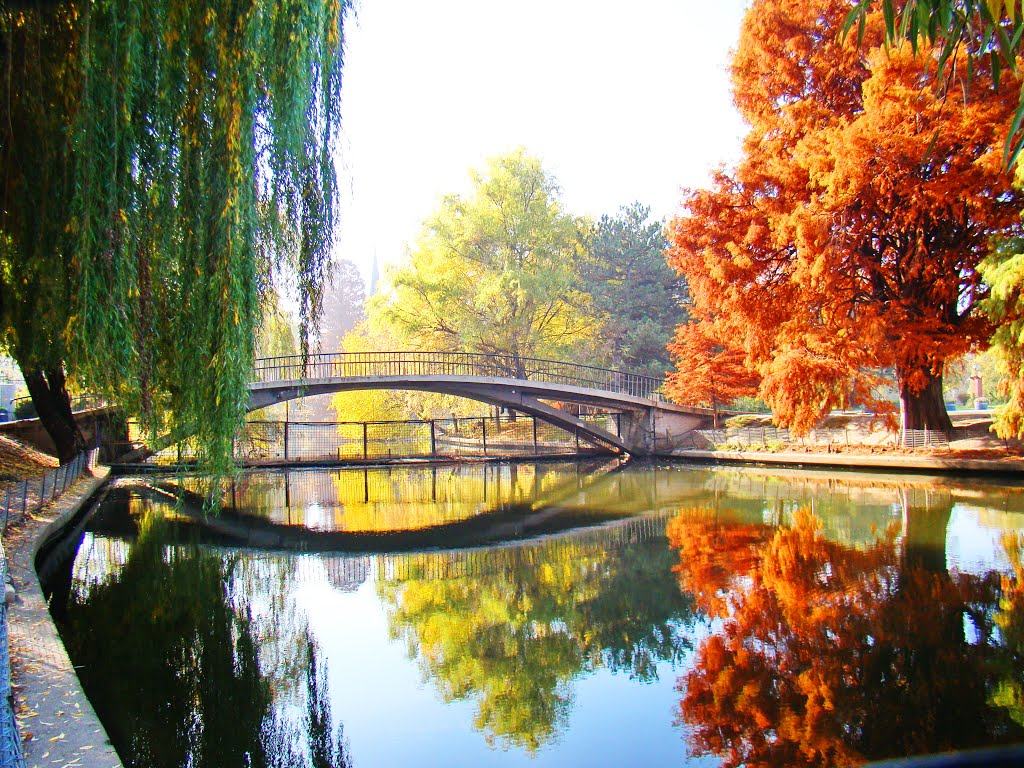 Cismigiu Garden (pictured above) is considered to be the most beautiful, aristocratic park in Bucharest where you can admire its flower variety (especially in Spring), feed the ducks or exercise your rowing skills. Izvor Park is great for a spontaneous picnic with sights of the Palace of Parliament in the background. Gradina Icoanei and Ion Voicu Park are tucked away behind the busy Piata Romana and are great spots to see local life before moving to your next tourist sight. And we already mentioned Herestrau Park.
But if you're looking for something completely different, a unique natural attraction in Bucharest, then you should visit the newly formed Vacaresti National Park. This is a place which nature reclaimed after being abandoned by the communist who wanted to create another megalomaniac project. Now, it's a place of unique natural beauty, a living urban delta inside Bucharest, rich with wildlife, fauna and natural landscapes! We recommend this guided tour of Vacaresti National Park to learn more about this unique attraction and support the efforts of the organisation protecting the area!
Find the 'Little Paris' feeling of Bucharest
The perfect end to your little weekend trip in Bucharest is to spend it searching for the 'old world' feeling, the reason why the capital of Romania was dubbed 'Little Paris' in the interwar period. Moving away from busy wide boulevards into hidden, local neighbourhoods you will find quiet streets filled with villas and mansions boasting fascinating architecture from Belle Epoque times, representative of Romanian aristocracy and golden years. If this is your thing than check out this street art and architecture tour of Bucharest to see Bucharest's interesting architecture!
Venture into the Controceni area on Doctor Joseph Lister Street, the area around Gradina Icoanei Park (Dumbrava Rosie Street and Dacia Boulevard), or get lost in the Victoriei-Dorobanti area (Rome or Paris Street, Aleea Alexandru). Keep an eye out for small cafes or restaurants and blend in with the locals.
Few travellers venture in these less explored parts because there's little information out there about how to go off the beaten path in Bucharest and venture into lesser known areas - but we're here to help with that!
There's a lot more to discover in Romania's capital, but one thing is clear - locals like to go out. Check out this nightlife & craft beer tour of Bucharest to see find out which bars locals want to go out (and they're not in Old Town area!) and the surprisingly delicious craft beer culture that has been booming in the city in recent years.
So what are you waiting for? Come visit!
Your Romanian Friend
Marius