If you're planning to visit Romania in 2021 and looking for info on Covid-19 measures and restrictions, this article is for you. It has info on travel restrictions, country entry and quarantine requirements, tests and public safety measures.
Also - should you visit Romania during Covid-19? YES! What can you do? Read on!
As the Coronavirus pandemic has become part of regular life here in Romania -- just like everywhere else in the world, travel and tourism is adapting to meet the safety needs of everyone involved. Most of our tours and experiences with in place (wearing masks in the car, indoor places, etc.)
The pandemic hasn't changed the beauty of our country. On the contrary, spending time outdoors going hiking, seeing wildlife and bears is the best – and safest – thing to do for our body and mind after so much time spent indoors!
Since 2017 our intention was to always support small businesses and individuals through responsible tourism. In these challenging times when this is even more important so please consider booking tours that support the local community.
We're going to keep this article so please check in regularly. And if you have any questions contact us – we're happy to help!
1. Travel restrictions for incoming visitors. Entry and quarantine requirements.
At the moment, most citizens of the European Union are allowed entry in Romania the need for self-isolation or a negative Covid-19 test. Up-to-date info on travel restrictions and measures can be found on the EU's official website for reopening borders and travel between member states.
Currently, people traveling from the United States, Canada or Australia are entry without the need for quarantine or a negative Covid-19 test.
As of 22 April 2021 the list of countries for which a 14-day quarantine is mandatory on arrival in Romania is here. This list is every 3-4 weeks based on the evolution of the pandemic around the world.
Unfortunately, all the information about Covid restrictions and rules is published so we're going to update this page regularly. We recommend you check for more information at the ministry of foreign affairs in your home country. Covid-19 travel restrictions can be found there too regarding travel to Romania.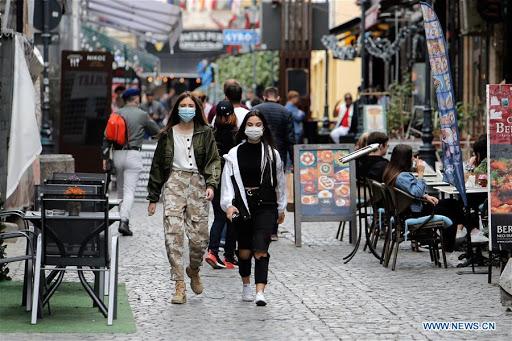 2. Covid-19 public safety measures
If you're traveling to Romania, it's important to be up to date with Covid-19 safety measures that apply in the country. Here is what you need to know
wearing a mask is compulsory in and areas (on the street)
pubs, cafes, and restaurants with seating are open; however, they are required to maintain a bigger distance between tables so you should make a reservation in advance since seats are limited; indoor they are open depending on the local situation
hotels and guesthouses are allowed to be open for business (just check they're still in business!)
tourist attractions such as castles and museums are open, but you will need to wear a mask indoors and we recommend you check their opening hours
most outdoor tours and guided trips (e.g. hiking, sightseeing) run normally; if you're considering tours which require visits or special activities to be organized please contact us to check availability;
shopping malls other essential stores (supermarkets, pharmacies, etc.) are open normally
some businesses may want to check your temperature before allowing you in

Getting tested for Covid-19 is easy and simple. Almost in every city there are several private laboratories who do PCR tests (throat and/or nose swabs). In most cases is required but please check. You'll get results over email or in a SMS in Romanian and English. Use Google or ask someone who speaks Romanian for help with finding a testing centre. You can also find quit tests in pharmacies.
3. Curfew hours and restricted travel
If the infection rate is rising in a city (especially the big ones such as Bucharest, Cluj-Napoca or Timisoara) the authorities can impose further local restrictions (e.g. earlier closing hours for businesses) and curfew hours restricting travel unless necessary (from 18:00, 20:00 or 22:00).
Because the situation is variable, we recommend you check 1-2 weeks before arriving with someone on the ground (e.g. host or guide). Usually this information is only available in Romanian.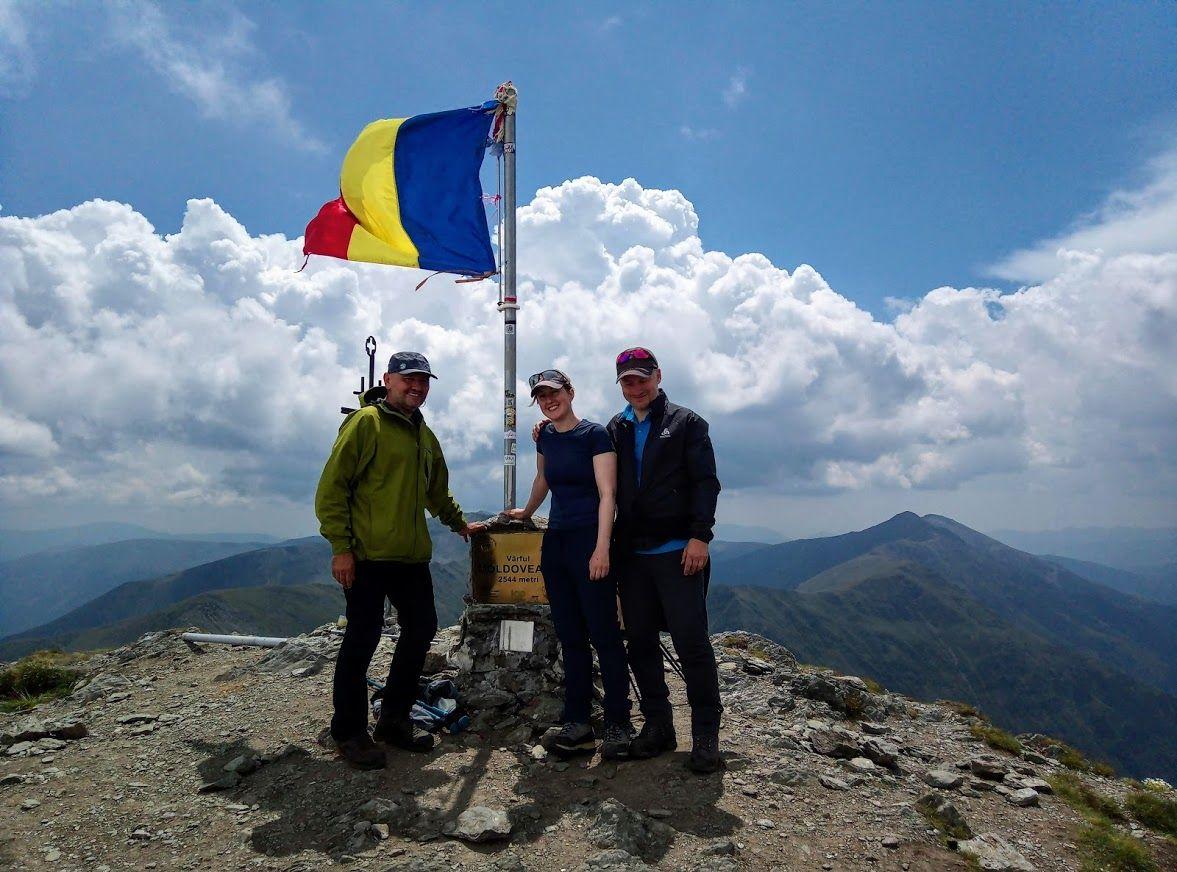 4. What to visit in Romania during Covid-19?
Outdoor tours and trips are the for tours and trips in Romania during Covid-19 since it's easier to maintain social distancing and there's a low risk of getting the virus. After spending a few months in lockdown, nothing feels more liberating than reconnecting with nature and exploring the great outdoors once again. Thankfully, Romania has some of the most beautiful natural landscapes in all of Europe, so there are lots of options to choose from.
You can go on nature and wildlife tours (Romania has the highest biodiversity in Europe), go hiking, or explore the Romanian countryside, with its peaceful traditional villages, most of which have had no confirmed Coronavirus cases. Check our Romania hiking guide for more info.
Since the Carpathian Mountains cover one-third of the country, tours and trip in nature are the easiest to go for. No matter if you start your adventure from the capital Bucharest or other major cities, you'll find lots of natural attractions around them, and dreamy landscapes are never more than a short drive away.
Ready to get started? Depending on where you land, here are our top picks:
The capital is always nice to visit and there are plenty of (Palace of Parliament, Ceausescu's Home, etc.) and (Village Museum, Cismigiu Garden, etc.) tourist attractions to choose from. Check our Bucharest city guide for more info.
From Bucharest, you can take head East to visit the Black Sea and the famous Danube Delta the second-largest river delta in Europe and a UNESCO-protected biosphere. This natural gem is a birdwatcher's paradise (it's home to more than 300 species) and we recommend you spend at least 2-3 days in the area so you can go on special tours. Apart from the lakes, swamps, canals, and backwaters, you can also see sand dunes and forests with ancient oak trees.
If you're looking for more other tours and day trips from Bucharest we recommend hiking to the Bucegi Mountains, Cozia National Park, or the Iezer-Papusa Mountains. Visiting the famous Bran and Peles Castles is also possible.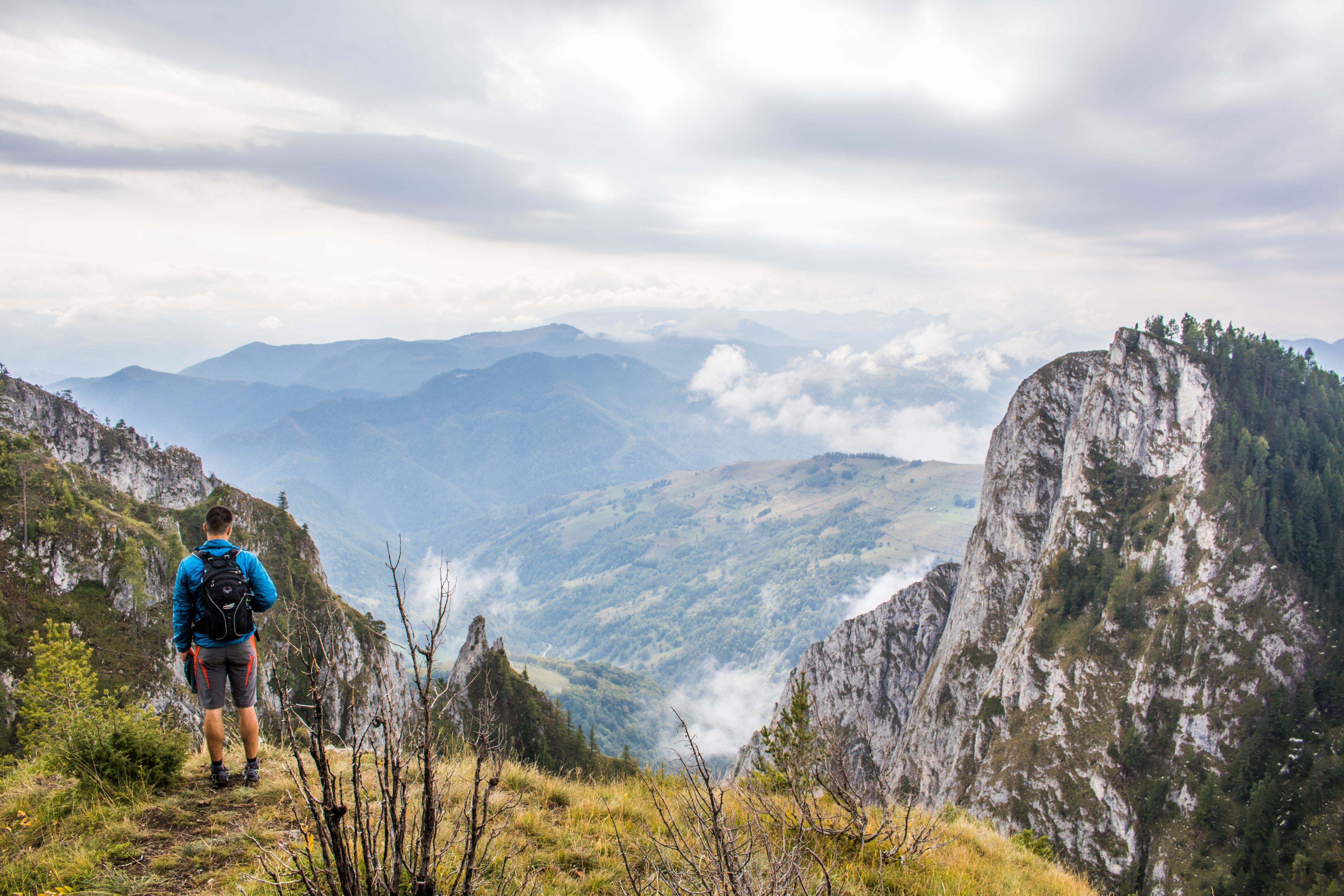 Cluj-Napoca is Romania's largest city after Bucharest and one of the most important cultural centers. Once you've explored its medieval landmarks and architectural points of interest, you can enjoy the nearby natural attractions. Cluj is conveniently located to two of the best:
Apuseni Natural Park is just 100 km West from Cluj, and you can get there in about 2 ½ hours by car. Some of the unmissable attractions in Apuseni Natural Park include Bride Veil's Waterfall, Scarita Belioara natural reserve, and Cetățile Ponorului. There are more than 1800 caves here (Bear's Cave and Scarisoara Ice Cave are the two most popular ones) and if you're an adventurous soul, you can also try extreme activities like water rafting on Crisul Pietros or hiking in Poiana Ponor.
From Cluj, you can also head North to *Maramures*, whom many consider the most culturally representative Romanian region. Apart from having breathtaking natural landscapes (70% of Maramures is made of forests), this region also has unique traditional churches, 8 of which have been acknowledged by UNESCO. Maramures is one of Romania's more traditional regions, and once you come here, you'll be charmed by the simple way of life and the hospitality of the locals. True to its name, Coronavirus hasn't affected Maramures at all!
In June, the European Best Destinations Organization (EBD) included Sibiu on the list of safest places in Europe to visit after COVID-19. Founded in the 12th century, Sibiu has been under German influence for much of the medieval period, and you can see this in the architecture. Some of the most important attractions in Sibiu include Big Square (Piata Mare), the Brukenthal National Museum, the Bridge of Lies, and the ASTRA National Museum Complex.
After exploring Sibiu, you can go on a day trip to discover the traditional Transylvanian villages scattered around it. You'll see small wooden houses built on stone bases, hand-painted ceramics and icons painted on glass, and sample homemade culinary specialties. Or go visit the superb Corvin Castle!
From Sibiu, you can also get to the Transfagarasan Highway, a spectacular road that connects the South of Romanian with Transylvania, spans for 90km, and reaches an altitude of over 2,000 meters. The views are fantastic up here, and along it you can see other famous attractions such as Vidraru Lake and Balea Lake.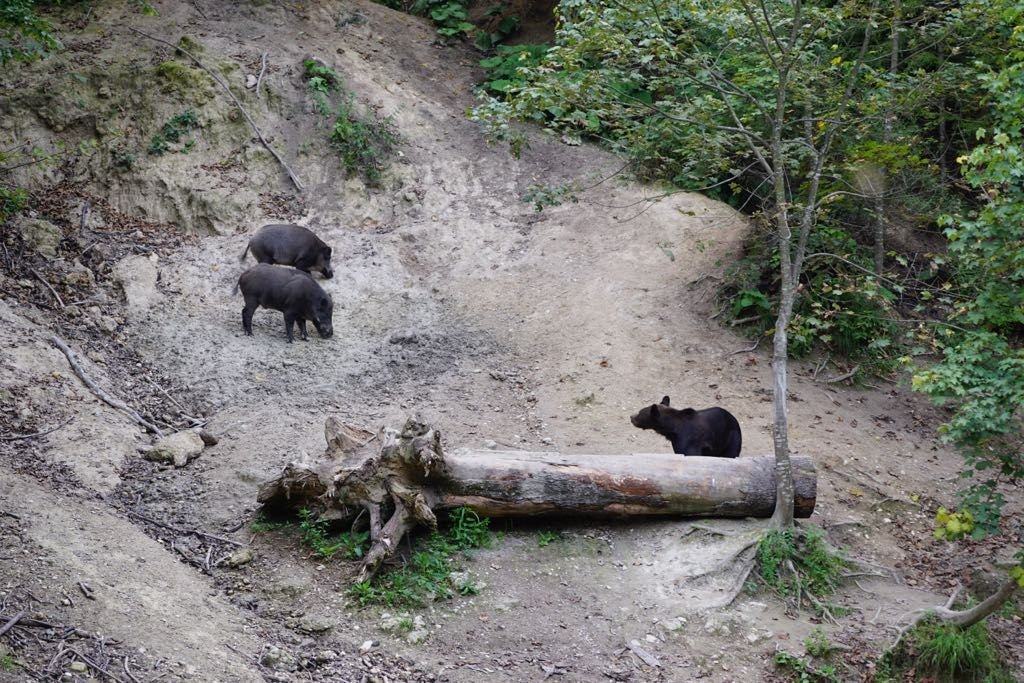 The medieval town of Brasov is a gateway to Transylvania and one of the best starting points for day trips and wildlife tours. There are lots of options for outdoor activities available.
You can go on hiking tours in Piatra Craiului or Bucegi Mountains, visit Râşnov Fortress or Bran Castle or go on wildlife watching tours to look for bears and other animals.

***
All our tour guides in strict compliance with the latest Covid-19 safety regulations. The cars they use are disinfected regularly and wearing a mask in the car is mandatory. Not mandatory when out in the mountains :)
If you're interested in organising a private trip or want more information please contact us -- we're happy to help!