Part of Romanian Friend's series of local stories and interviews, we talked to Florin, one of our partner-guides and local experts in Transylvania. Why? Because Florin is very proud of his Romanian roots and comes from Maramureș a unique ethnographic region in Romania where the rural way of life of our ancestors is very well preserved and still seen in the daily life of locals.
Florin is passionate about showing travellers the beauty of Romania and authentic local life. He has visited the entire country and knows lots of very local people doing interesting things that are representative for Romanian culture and traditions. From woodcarvers to traditional drinks (palinca) or cheese makers, places of breathtaking natural beauty or cultural significance – his tours give tourists visiting Romania a unique experience and insight into our country.
And that goes well with our mission at Romanian Friend – to support responsible tourism by promoting tours and people for the benefit of both travellers and local communities in Romania. And if you've never been to our country before, have a look at our guide for first time visitors in Romania.
With this in mind, we've asked Florin to tell us about his favourite places in Romania and why is the region of Maramures so special?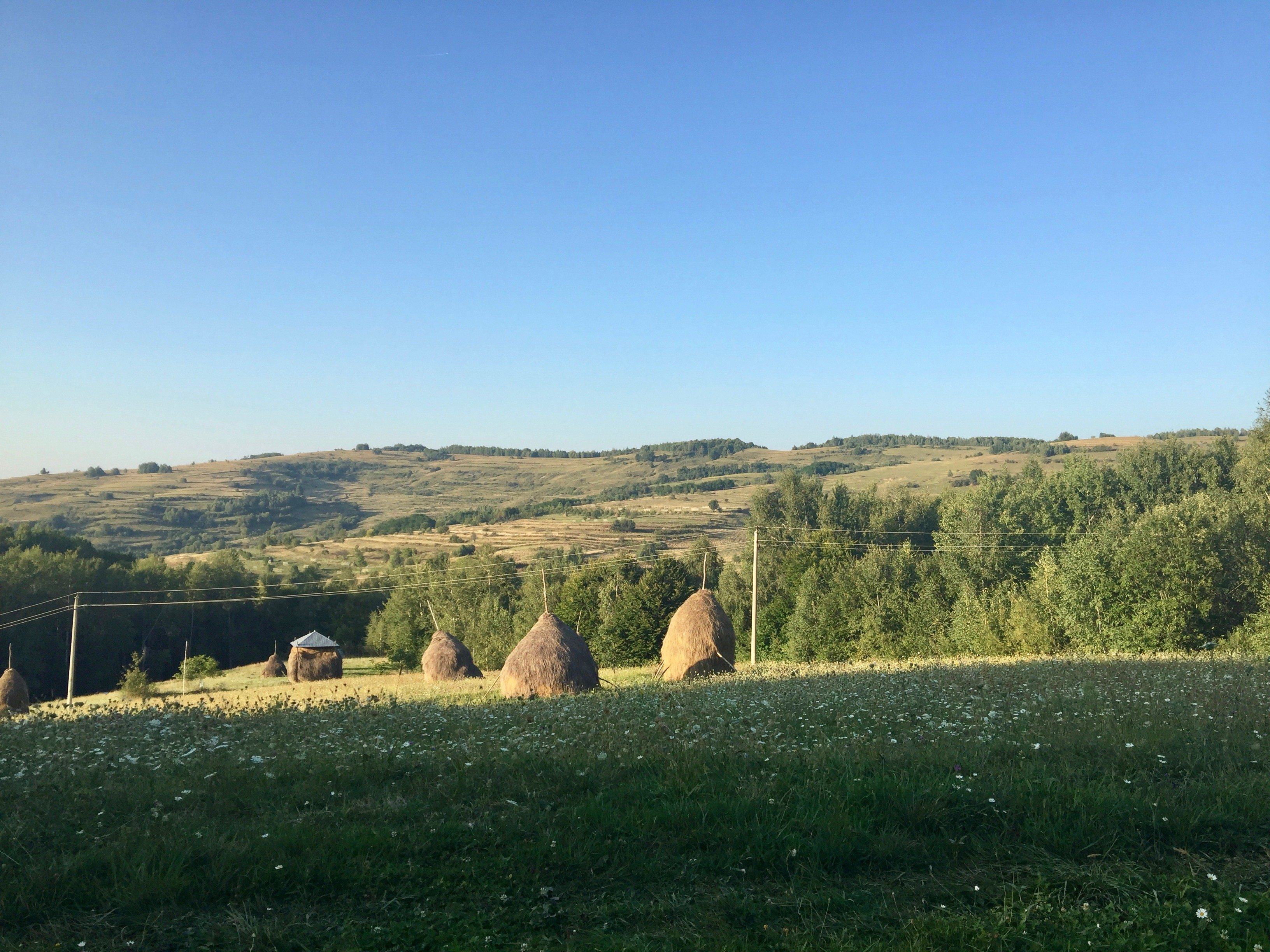 (Maramures region)

Romanian Friend: Please introduce yourself and tell us what inspired you become a tour guide in Romania?
Florin: My name is Florin and I am 34 years old. I am married and have a wonderful 10 months old son. I graduated with a degree in history in the beautiful city of Cluj-Napoca, the unofficial capital of Transylvania. I also volunteer as mountain rescuer in Apuseni Mountains Natural Park.
In 2004 I started to travel to different European countries and lived abroad in Spain, Greece and others. By meeting and understanding different nationalities and cultures, I learned how the identity of a country, expressed through its history, traditions, legends or superstitions, is the most important thing that needs to be valued and promoted outside its borders. That's why in 2010 I decided I wanted to learn more about my own home-country.
I visited every single historical region of Romania and learned about the roots of our people's traditions and local culture. By 2012 I had a clear idea of what I wanted to do next: be a guide for fellow travelers and promote the beauty of Romania.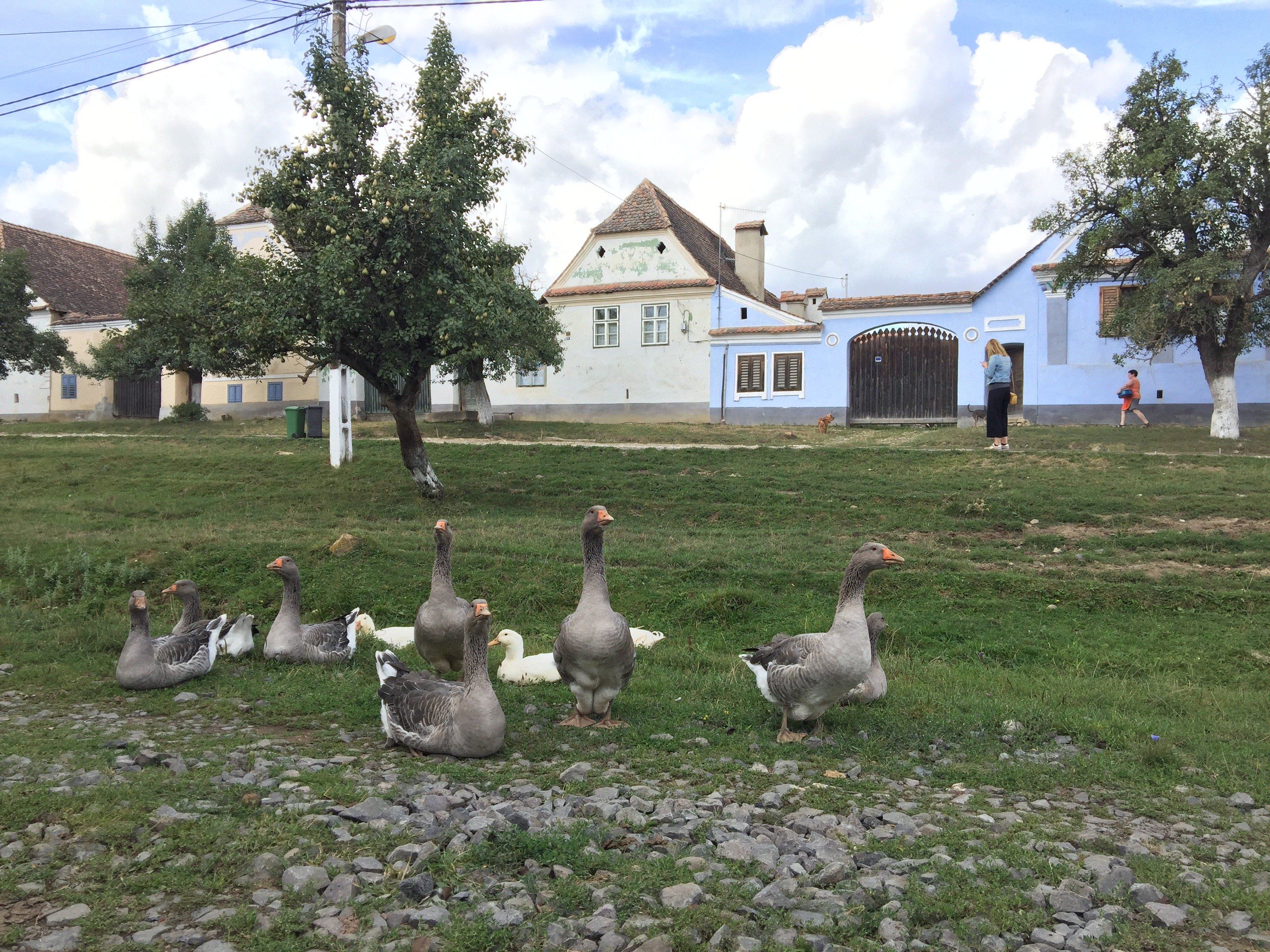 (village in Transylvania)

RF: What is it that you love about our country most? What would you say are the best sights or reasons to visit Romania?
Florin: For me, it's the diversity that can be found in different parts of Romania, especially the interesting sights of Transylvania which for hundreds of years it has been, and still is, home to different ethnic groups. I think that different ethnic groups mean different cultures, hence different traditions, denominations, cuisines and ways of life. And that is also true for other regions such as Banat or Bucovina. And if we also think about geography and the natural wonders in Romania, we can definitely say that we are a very rich country.

RF: Having said that about diversity, what is your favorite region, area or attraction in Romania? Tell us what you would do on a trip in Romania.
Florin: Of the 3 main regions in Romania, Transylvania is by far my favourite. In particular, I would always choose the historic sub-regions of Maramures in the North or the South-Eastern part known as Saxon Transylvania also, called Fundus Regius or Königsboden.
The Romanian writer and philosopher Lucian Blaga said: 'eternity was born in the village'. That's because in Transylvanian villages we say that time is measured differently, because of the different lifestyle people have there. The villagers are not in a rush, like in major cities in Romania, and there are regions where traditions are still part of every-day life. No matter if you're a local or a foreigner, they will always say hello (bună ziua) to you. These are just a couple of reasons why Transylvanian villages are for me, a favourite attraction and place to go.
What would I do on a trip in Romania? The same thing every time: travel to a different region to learn more about it! I take my family to different cities or villages, read about local history and culture and interact with locals to try to get to know them and more about their lives. During my many tours in Romania, whether private or with tourists, I learned one thing: locals will always have fascinating stories to tell, not written or published anywhere – it's part of our friendly and open culture. In short, I like being a tourist in my own country and fortunately my wife really enjoys what I am doing so that's a plus :)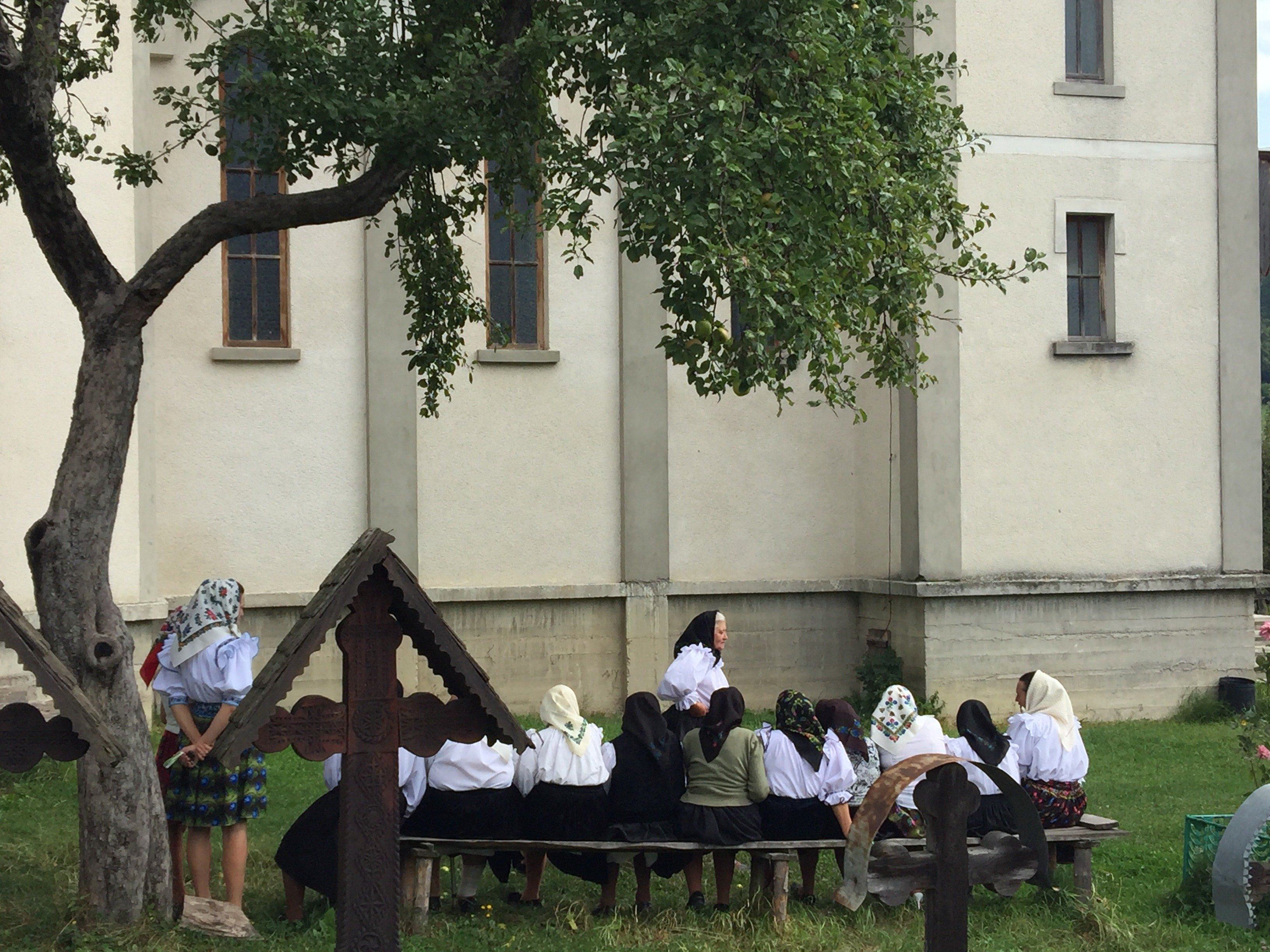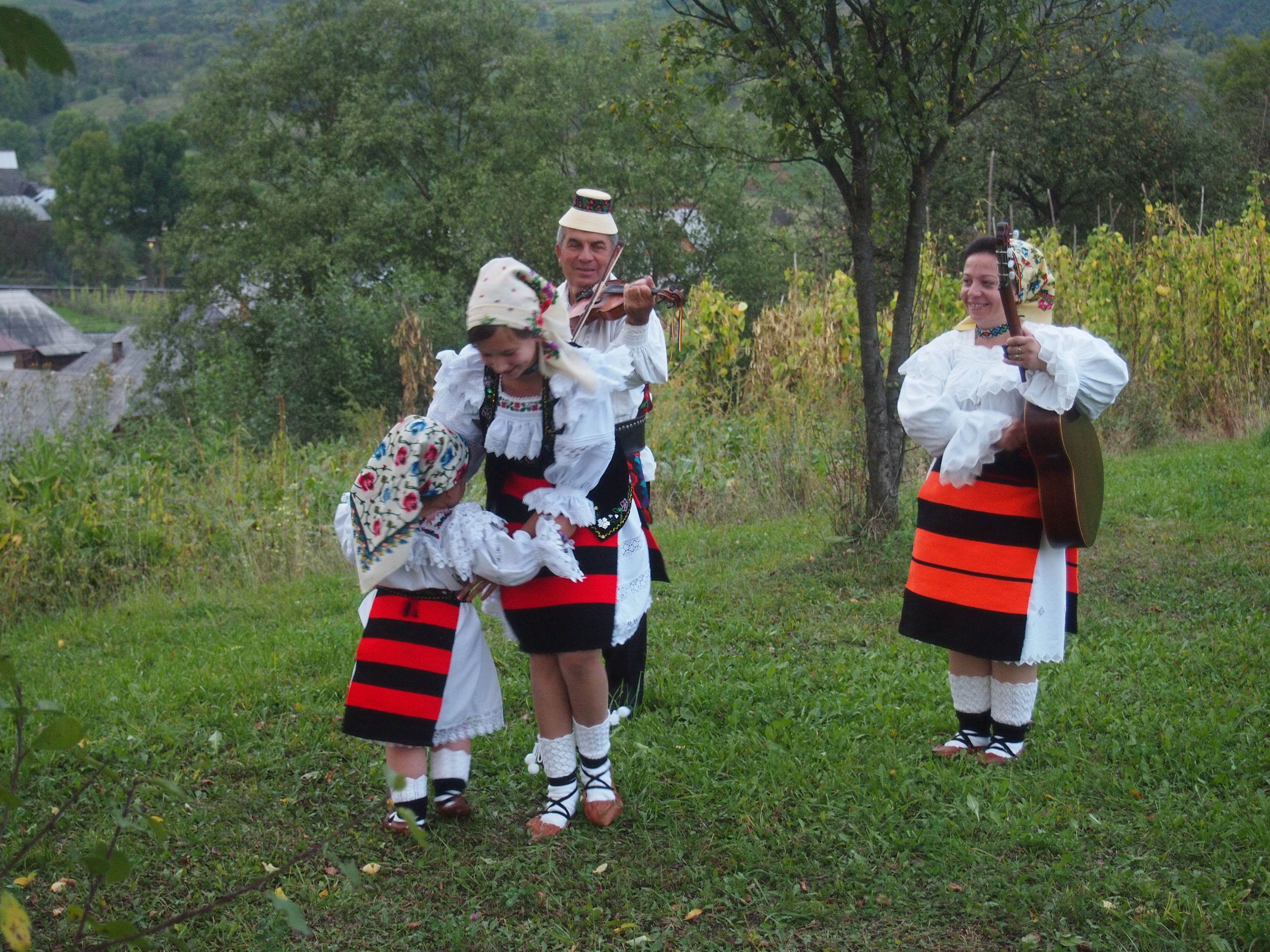 (Locals in Maramures)

RF: What is it about the Maramures region you like in particular? What do you find special about it?
Florin: I believe the right way to ask this question is: what do others find so special about Maramures?
Since I was born and lived there for almost 25 years, this is the place I will always call home and turn to. It's a magical, truly unique place in Romania, really hard to describe in words. That's why many foreigners moved to Maramures after visiting - they found another world, a region preserved as if in a time bubble! One that disappeared in Western Europe and other parts of civilisation where industrialisation and modern life have taken over. I am talking about the simple, self-sustainable and all-rewarding way of life, which is so specific for Romanian villages and local communities.
For hundreds of years, locals in this region considered themselves lucky, rich even, if they had shelter, land to work on and food to eat. And speaking about food, villagers have their own patch of land and livestock, their own little farm, which provides enough for their daily lives. And because woodlands still account for more than 70% of the land in Maramures, wood has long been their way of artistic expression. Wooden houses, wooden churches, wooden tools and homeware – everything handmade, with great detail and precision. Eight churches have been acknowledged by UNESCO as a world heritage site, but really, there are lots of churches and I think the entire region deserves this status.
And there are other interesting attractions too in the region, like the Sapanta Merry Cemetery which is unique in the world, or the Victims of Communism Memorial Museum which offers a unique glimpse into Romanian history during the communist regime and, of course, the very popular Mocanita steam train.
And during winter in Romania Maramures transforms: locals prepare their best food as they get ready to welcome guests from all over the country and display the folk traditions for which the region is so popular.
And as I've said said before, Maramures is one of the few regions in Romania with lots of traditions and superstitions still kept alive that can offer tourists a unique experience in Romania. On my 2-day tour in Maramures I show people a glimpse into this special region which I will always call home!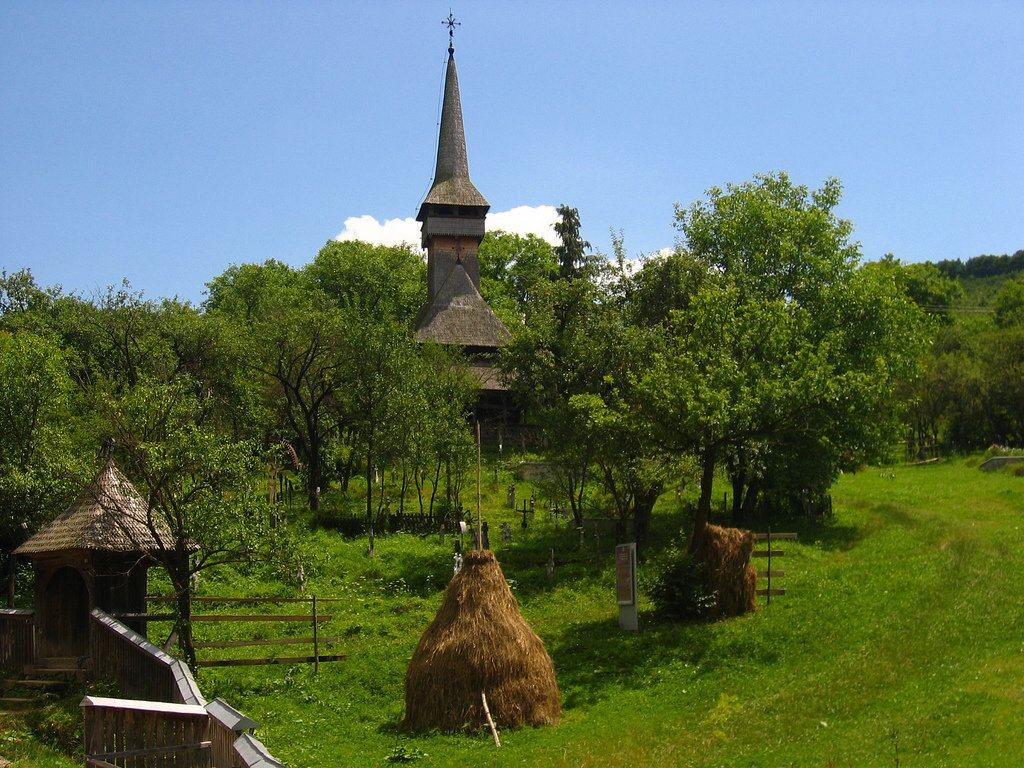 (wooden church in Maramures)

RF: Seems like Maramures is truly a unique sight to see in Romania! Any special moments you remember from your tours you would like to share with us?
Florin: I have to say that Transylvania always has this WOW effect on tourists. I don't know if it's because most travellers come here with low expectations, none at all or because they had a different idea about Romania. But every single time I take them on my tours they tell me they are overwhelmed and that they did not expect to find such diversity in this part of the world. Diversity meaning landscapes, traditions, castles, wooden churches or fortified churches, local cuisine and, most of all, friendly and welcoming people.
One special moment I remember was when I took an American couple on a tour in Maramures and Transylvania. After spending only two days seeing the villages in Maramures, they decided to buy a traditional house so they could return to Romania every single summer! They even asked me to help them find a house!
And there are many villages in Transylvania where non-Romanians decided to buy a house, regularly visit or even settle. It's always the same: people that first visited Romania and were so impressed that they wanted to come back again and again. Example of villages like this are Breb or Poienile Izei in Maramures County, Richis in Sibiu County and, of course, Viscri.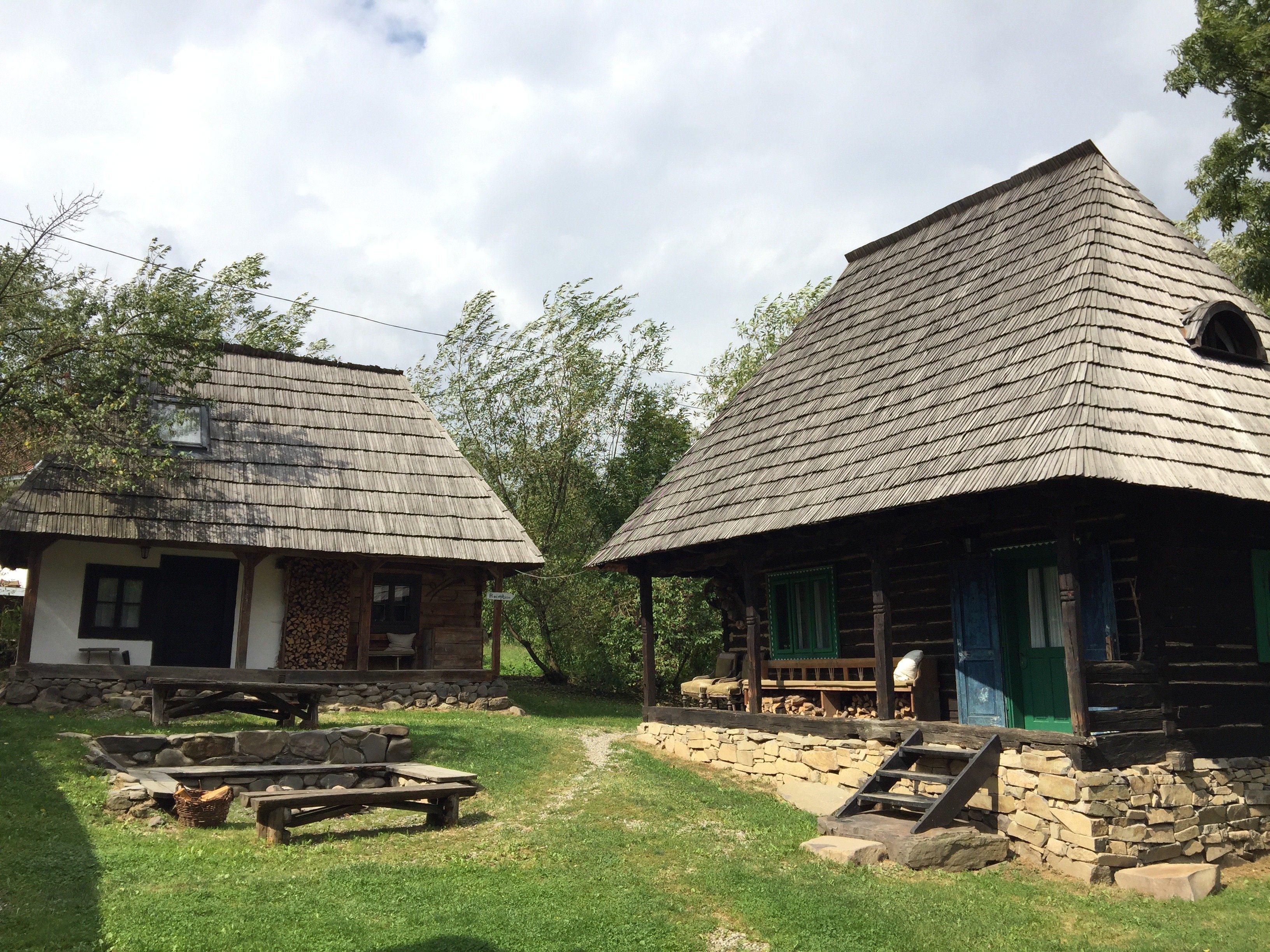 (village of Breb, Maramures)

This reinforces my opinion that we truly have a beautiful country worth visiting and whenever I take tourists on tours they confirm this, so I invite you – come visit Romania, you will not regret it!