Cioclovina Fairy Tales: Dacian Trails, Hiking & First-time Caving Lesson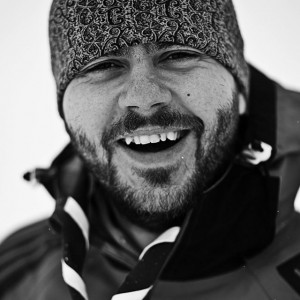 With:

Cătălin
This is a unique mountain, nature and adventure experience in the remote village of Cioclovina, Hunedoara region. We'll go hiking to see 2000 year old relics from the Dacians, untouched landscapes and enjoy some great local food. We will spend 3 days exploring and enjoying this beautiful area and for the adventurous ones - you can also have your first-time caving experience!
---
What you need to know

This is a 3 days private trip starting from Cluj-Napoca or Sibiu suitable for small groups
Included: accommodation, half board, hiking guidance and activities on trip. Not included: transport, other meals and expenses
Accommodation in an old traditional house restored for ecotourism; organic locally sourced food
We'll hike in the nearby natural park, visit Cioclovina cave, have an evening campfire, visit a Dacian fortress and taste local honey
Transport from Cluj-Napoca or Sibiu to village of Cioclovina (starting point) not included (but optional on booking page)
First time lesson in speleological exploration not included (optional on booking page). No previous experience required, we are professional speleologists that can teach and assist you
Responsible tourism at its best - meet locals and see how they live. Please be mindful of that

Additional information

Trip can be extended to 3 nights on the spot.
For caving / speology enthusiasts: there are 2 possibilities
1. crossing the entire cave (6-7 hours)
2. visits from bottom to top (3-4 hours)
For both options we can provide the necessary equipment, training and assistance by licensed speleologists. Medium physical condition required and not recommended for claustrophobics.

30% advance required and cancelation policy 7 full days in advance.
---
Moments to expect
Trip to Cioclovina Cave

Wether for hiking or for caving, on our first day we'll go to Cioclovina Cave. With a length of approx. 200m and a network of galleries of 7800m long, the cave is crossed by Ponor River and hosts numerous bat colonies - perfect for some adventure exploration: it can be crossed from the entrance to the exit only if you do 3 absils, the largest being 27 m or it can be partially crossed from downstream to upstream. The oldest skull of Homo Sapiens in Romania was discovered here, so the cave is very very old! On our way we'll also observ the "Dacian wall" a fortification meant to protect the Dacian capital Sarmizegetusa Regia.

Visit to the Dacian fortress 'Piatra Rosie'

Built during the time of Dacian ruler Burebista (61-41 BC), the Piatra Rosie fortress is more than 2000 years old and a UNESCO's site. It was built on the top of a rock massif and is part of the system of fortifications and settlements in the Orăştia Mountains, grouped around the former Dacian capital Sarmizegetusa Regia. We will explore the surrounding area and learn more about Romanian ancestors.

Hiking in the area

On our trip we will also explore the Natural Park Grădiștea Muncelului – Cioclovina and hike to Țâfla Peak (854 m). We will admire the picturesque area and enjoy some great nature!

Visit to a local beekeeper and honey tasting!

Finally, we will go visit a beekeeper's farm in the area to learn about the secrets of this practice - in safe conditions! We will also taste local honey types and find out more about this very healthy and natural product!
Location details
Starting point:

Cioclovina Village, Cluj Napoca or Sibiu

Nearest airport:

Cluj Napoca, Sibiu, Timisoara

Nearest train station:

Calan

Landscape:

Mountains, Hills
Other tours nearby

Subscribe to our Romanian quarterly magazine
4 times a year we prepare a newsletter with local stories, places and our special insights about Romanian culture and local life that will inspire you to visit our country and have an authentic local experience. Would you like to get it?